Golf coaching is all about you and what you want to get out of your game. We pride ourselves on being good listeners and aim to provide the best possible professional advice, whilst ensuring each lesson is tailored and enjoyable for the golfer.
Why Coaching?
We're passionate about helping you play better golf.
Every golfer enjoys the game more when they're hitting good shots and playing well. This is our mission for you.
Think back to your last few rounds and try to pinpoint an area that cost you shots…
Maybe, you had too many three-putts as a result of poor distance control? Or did you miss too many fairways to the right meaning you had to chip out sideways? It could be that you play well in practice rounds with your friends but struggle to replicate that in competitions?
Through our experiences in the game and our PGA education, we appreciate that every golfer is different. That's why we offer a range of lessons and packages to suit everyone.
Lessons will cover:
Short Game
Long Game
Course Strategy
Golf Psychology
Adrian Harris - Head PGA Professional
Head PGA Professional Adrian Harris has always had an affinity with the local area joining Broadstone Golf Club as a member at the young age of 11 years. Once Adrian finished school he moved to Birmingham to study the BA Honours degree in Applied Golf Management Studies from The University of Birmingham. This is the latest programme to be co-designed by the University and the PGA for aspiring Golf Professionals. All areas of the golf industry are studied in depth and modules include swing technique, sport psychology and business management amongst many others.
---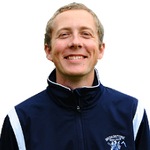 Barry Mutter - PGA Professional
Barry started his golfing career at the Isle of Purbeck and is therefore well accustomed to playing in the wind! After getting married he moved to Poole, joining Knighton Heath golf club where he also had a distinguished amateur career culminating in winning the club championship in 2008. Barry turned Professional at Knighton Heath under David Miles and developed a passion for coaching whilst also competing in professional events around the west region.
---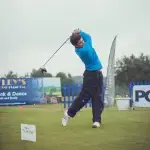 Jacob Hunter - PGA Professional
Jacob started golf at Canford Magna Golf Club at the fairly late age of 13 and became addicted quickly to the game. He got his first handicap of 11 just months after starting the game and quickly became a single figure golfer within The first 18 months and was made the junior Captain there in early 2016. Jacob decided to persue a career in professional golf and started his PGA degree straight after school. He was given a trainee assistant position in the Broadstone proshop by Adrian in October 2017 and hasn't looked back since!
---
Kelly Bridges - PGA Professional
Originally from Northampton, in 1996 Kelly had the opportunity to go and study in the USA at the University of Arkansas, graduating with a BSC in Financial Management. She was also awarded a scholarship to play college golf during her 4 years at university and was an active member of the women's golf team. In 2014 Kelly left Dubai to start a family and moved to Bournemouth. Shortly after moving she was able to secure a position as one of the Teaching Professionals at Broadstone Golf Club where she is able to balance family with her professional life as a golf coach.
---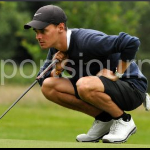 Sam Atkins - PGA Professional
Sam began his career at Parkstone Golf Club at the age of 12 where he quickly became a single figure golfer within the first 8 months. Early on Sam knew golf was the career he wanted to pursue. After finishing school he played full time as an amateur before deciding to turn professional in 2021, when we was fortunate to be offered a trainee position at Broadsto
---